I've been writing a few guest posts on other blogs this past year. To me, a fair amount, although my friend Lisa Barone heartily scoffed at the number. I'm fortunate to be able to make this a central part of my job!
By the way, the list below is a List.ly list. I've written a post at Marketing Land on List.ly and its benefits.
Ric Dragon Guest Posts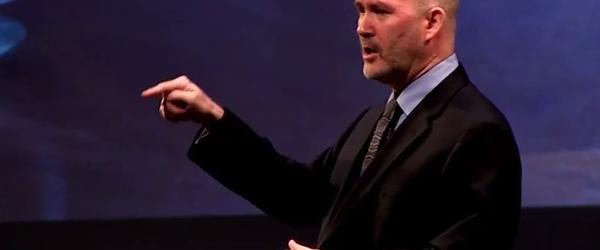 Ric Dragon Guest Posts
Using this list as a place to keep track of guest posts I have out there in the world... let's see if this works!
On October 28, 1939, an auctioneer sold off the entire company-owned village of Chichester, located in upstate New York: each and every house; factory building; the old social hall; and even the two-roomed schoolhouse. Seventy years later, this small hamlet isn't unlike most other small rural communities. The grocery store exists only in the distant [...]

In November 2009, author Rick Moody published the entirety of a short story tweeted out in 153 hourly posts. He didn't simply take a story and break it up into tweet-sized chunks, but specifically wrote it on Twitter. Moody said that he saw Twitter's character limits as "some strange, poetical limitation that would be fun [...]

"He's makin a list, He's checkin it twice" -Santa Claus is Coming to Town, ‪Haven Gillespie People love lists. In the opera Don Giovanni, the licentious main character's servant Leporello maintained a list of his boss's conquests. As children, we might have been encouraged to make lists of what we wanted for our birthday, while our [...]

Fourteen years before Twitter had its debut at SxSW,  professor of educational psychology and semiotician Gary Shank wrote a paper titled Abductive Multiloguing: The Semiotics of Navigating the Net, in which he describes the concept of the multilogue: "It is as if everyone who is interested in talking can all jump in at once, but [...]

Just about each and every morning, business strategist Liz Strauss (@lizstrauss) goes over to her window overlooking the Lake Michigan shoreline of Chicago and takes a photograph. She then posts the photo to Instagram and Twitter, often with a message bidding her followers a good morning. She's even got a different hash tag for different [...]

The very subject of this post makes me shudder:  the idea that social media in general and Twitter in particular, should be used for lead generation is horrifying. At least it is if we use old-school sales approaches to new-school social media.  At its best, social media is one of the greatest revolutions in communications [...]

Facebook may have its friends, Google Plus its circles, but Twitter has always used the ambiguous term "follower." Odd, only because a follower could bring to mind one of those unfortunate people that drank the grape Flavor Aid with Jim Jones. But pool-side in Cancun, you might catch your significant other following an attractive person [...]

Thanks to John Heywood, a writer and courtier to Henry VIII, we have classic epigrams like "Haste makes waste," "a penny for your thought," "beggars can't be choosers," and "the more the merrier."  My favorite is "you can't have your cake and eat it, too," which Heywood actually recorded as "Wolde ye both eate your [...]

* This post is by guest blogger, Ric Dragon. Ric is the author of Social Marketology and CEO and co-founder of DragonSearch. We continue to celebrate our 3rd anniversary of this Twitter chat as we explore how small chat can help brands connect with people more effectively this Friday, August 10th, at 5pm BST/12pm ET/9am PT on #KaizenBiz.

In his new book, Social Marketology, author and web entrepreneur Ric Dragon deploys history, social theory and case studies to convince brands they need to take social media seriously. In this excerpt, Dragon unwraps the power of gifting.